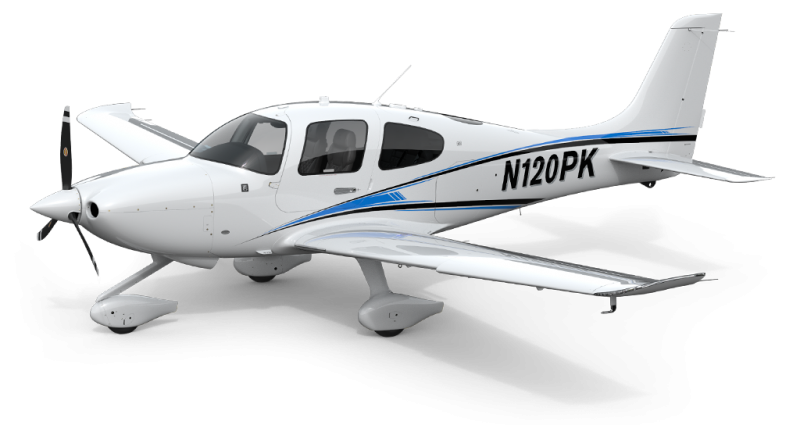 Poised
It's the plane that put Cirrus on the map and transformed an industry.
The SR20 is the perfect dual-role airplane: easily manageable for the newer pilot and perfectly suitable for business use.
"With enhanced features galore, the SR20 is faster, more sophisticated and even more luxurious than ever."
Robert Goyer, Flying Magazine
Airframe & Powerplant
Lycoming IO-390-C3B6 215 HP Engine
Cirrus Airframe Parachute System® (CAPS®)
Black Engine Baffling
3-Blade Propeller
Airbag Seatbelts (Front Seats)
Single Movement Power Lever
Dual Side Yoke
60/40 Flex Seating™ Seats up to 5
Four USB Power Ports
Advanced Wheel Fairings
High Performance Brakes
Tubeless Tires
Surface Illumination Lights
Spectra™ Wingtip Lighting
Standard Leather Interior
Standard Exterior
Tinted Windows
2 Year / 1000 Hour Spinner-to-Tail Warranty
Avionics
Cirrus Perspective+™ by Garmin® Cockpit
10" Screens
Synthetic Vision Technology (SVT®)
GMA 350c All-Digital Bluetooth® Audio Panel
QWERTY Keyboard Controller
Dual WAAS GPS/Comm/Nav Radios
Engine & Fuel Monitoring
Cirrus IQ
Garmin Pilot – 1 year subscription included*
Dual Alternators
406 MHz ELT
ADS-B Out Transponder
ADS-B In Weather & Traffic
FliteCharts® & SafeTaxi®
SiriusXM Weather and Audio*
Garmin Flight Stream 510
SurfaceWatch
eTAWS
GFC 700 Autopilot including
Perspective Electronic Stability & Protection (ESP)
Dual ADAHRS
Hypoxia Check/Automated Descent Mode
Blue Level Button
Autopilot Stall Protection
Training
3 day Transition Training Package
* US Aircraft Only
Additional options
Air Conditioning
Stay cool with this factory installed Air Conditioning System.
Weight Δ = 55 lbs (24.9 kg)

Cirrus Global Connect
Worldwide weather, satellite phone and text messaging through Iridium Communications, fully integrated for use with your cabin headphones means you're always within reach.
Weight Δ = 6 lbs (2.7 kg)

Hartzell 3-Blade Lightweight Carbon Composite Prop
Significantly increase your SR20's useful load and add ramp presence with the three-blade carbon composite propeller.
Weight Δ = -25 lbs (-11.3 kg)

Lightning Detection
Enhance weather awareness with instantaneous lightning information for all types of convective activity.
Weight Δ = 6 lbs (2.7 kg)

Tanis Avionics & Engine Pre-Heater
Guarantee your aircraft is ready for colder weather flying and maximize your engine life.
Weight Δ = 4 lbs (1.8 kg)

3rd Year Spinner-to-Tail Warranty
Give yourself and your investment the peace of mind that during the first 3 years or 1000 hours of ownership, if any system in your aircraft needs attention, Cirrus will take care of you.

4th & 5th Year Spinner-to-Tail Warranty Upgrade
Add two more years for an unprecedented and industry-leading 5 year / 2000 hour Spinner-to-Tail warranty. The most complete coverage for the world's most desired aircraft.

)
Upgrades
Cirrus owners already have an unparalleled appreciation and expectation for quality and performance. It's the reason Cirrus continues to be the world's best-selling airplane in its class. Now, Xi takes this one step further through individualization – by making you an integral part of the design team for your dream airplane. A unique experience worthy of every flight you will make in your Cirrus, you will develop a personal working relationship with the Xi Team, working one-on-one to tailor your plane to your exact specifications and preferences for materials, colors, designs and more. With Xi, you define the art of the possible.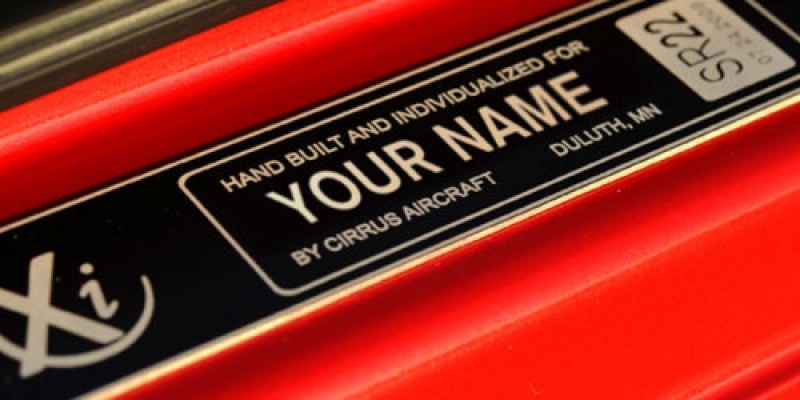 Personalized
Xi makes you an integral part of the design team for your dream aircraft. You will develop a personal working relationship with a Xi Specialist, working one on one to tailor your Cirrus to your exact specifications. Xi customers will be invited to join us at Cirrus Headquarters in Duluth, Minnesota. Here you will meet face to face with your Specialist in the Xi Studio to make important design decisions and become a part of the Cirrus culture at work.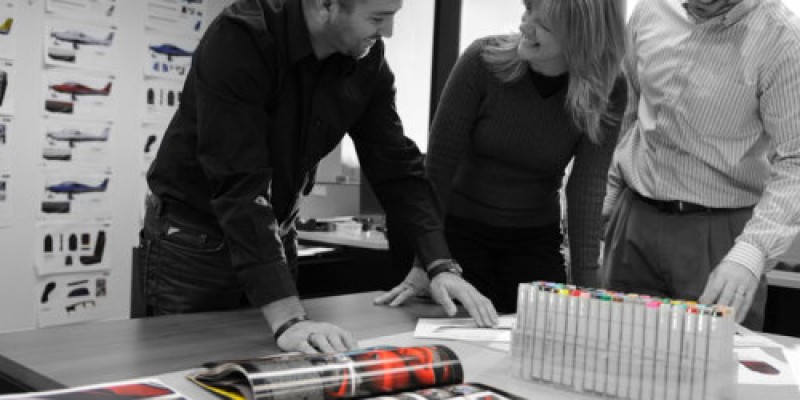 Tailored Design
You will work with your Xi Specialist directly to select all materials and options for your aircraft. With each decision your Cirrus will take form. Your design team will create sketches and send samples to help you with the details that will make this plane yours. From the exterior paint to every stitch in the seats, you will be involved in designing the Cirrus of your dreams.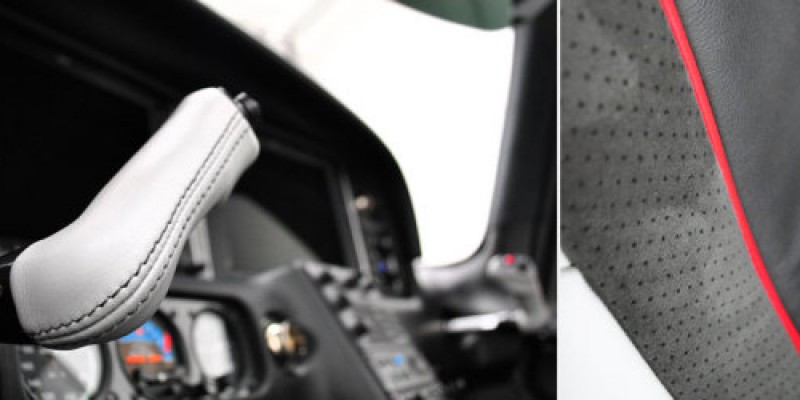 Color Palette
First, choose your base color. This sets the tone for your exterior look – the color option that will determine just how bold your plane will be at first sight – as the base will be the primary color applied to the entire aircraft. Next up are the details that will really set your Cirrus apart on the runway. Accent colors may be added to the fuselage, wingtips, and wheel pants to create that perfect image you've always dreamed of.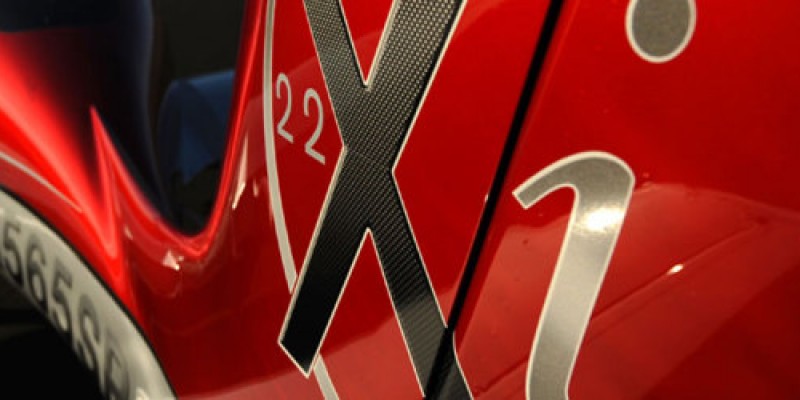 Graphics
Cirrus can create any graphic treatment, in any color, size or shape for your Xi to craft an exterior composition tailored to your wishes. Stripes, flourishes – final touches that enhance your aircraft's look and individuality.